---
---
---
---
---
---
---
---
---
---
---
---
---
---
---
---
---
---
---
---
---
---
It seems like every local publication is raving about the new Pizzeria Lola lately and it happens to be just a few miles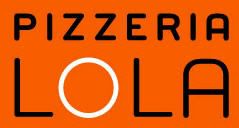 from our house, so the wife and I decided to  check it out last night. The reviews we had read were't too far off (here's Heavy Table's), though they largely neglected to reflect how honed and toned Lola's tap beer list was. I'm hard to impress in this regard but I'd give Lola an A.
Food
The top notch neapolitan-style pizzas we tried (Hawaii Pie-O and Sweet Italian) were made with flavorful ingredients and a crust that was crispy on the edges and hearty enough to not be watery in the middle, which is a HUGE plus for me as I really dislike neapolitan pizza that turns into soup in the middle. The app we got was some sort of Asian-influenced beef shortribs. Very tasty and spicy but I was a bit confused when they came with chopsticks. How am I supposed to eat slices of beef with a small bone embedded with chopsticks? Not every piece had a bone but for the ones that did… do I spit the bone back out after I'm done? Is that cool to do in public? I mean, I'm ok with it but can see how that looks weird.
Beers
Since we'd driven through the Fulton neighborhood to get to Lola, I had to try local brewery Fulton's Lonely Blonde. I'd only had Fulton's Sweet Child O Vine up until now, so it was cool to explore some new "beeritory." I'll have to say, I don't regret my decision but – and I've said this before on this blog – I'm just not a huge fan of lager beers. Most I've tried remind me a bit too much of Bud/Miller/Coors and unfortunately Lonely Blonde was no exception. I'm convinced it's not the brewer here, it's just the style that I don't prefer.
The second beer I tried was the Black Butte Porter by Deschutes. Loved this one! It was thick and notably smokier than most porters I've tried. Almost tasted more like a stout. The hops took a back seat to let the smoked malts come through. This is the second style from Deschutes I've had in the past month and I've been very impressed with each. (more…)
---
---