It's almost September… Start thinking "fall beers!" I clearly have been: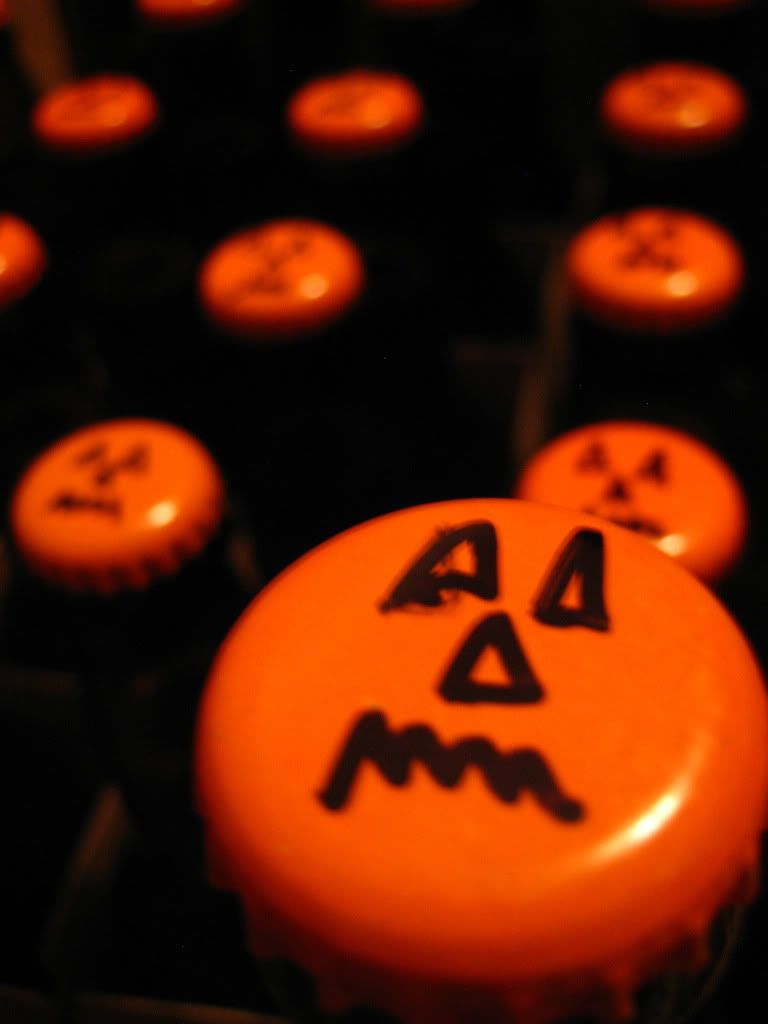 ---
The weekend after my first pumpkin spice rye beer brew day, I decided to do another batch of the stuff for the following reasons:
My volume came up a bit lower than expected on the first brew day, maybe 4 gallons if I'm lucky
I love pumpkin beer in the fall, so why not have more?
Opportunity to experiment with my brewhouse efficiency – does it REALLY matter which brew shop's mill I use?
Opportunity to experiment with different yeast strains with the same malt bill, hops and brew day execution
Like I'd mentioned in my post covering the first pumpkin spice rye beer brew day, I'd heard from a guy in my brew club that the mill at Midwest Supplies (where I prefer to buy my grains) generally isn't calibrated properly and thus under-mills malt, resulting in decreased efficiency. Since I'd purchased and milled my grains on version 2.0 of this recipe at Midwest, the next weekend I decided to buy and mill my grains for version 2.1 at Northern Brewer in St. Paul in order to discern whether there was any truth to the guy's claim about attaining greater efficiency when milling at Northern. (more…)
---
Wow, I haven't clicked the "brewing" category when posting to this blog in so long… Earlier this week, I had thought about all the "work" that goes along with brewing and was a little dismayed by the thought of kicking things into gear again. That all changed when I walked into the grain room at the brew shop and was hit by aroma of malted barley. Mmmmmm. I immediately got excited to be getting back into the swing of things.
Here's the recipe for my 2011 Halloween brew:
Base: 7.75 lbs. American 2-Row (Rahr), 3.5 lbs. Rye malt (Weyermann), 1.75 lbs. light Munich malt (Weyermann)
Specialty: .29 lbs. Crystal malt 50-60L (Simpson's), .28 lbs. flaked wheat
Hops: 1.0 oz. Mt. Hood  pellets (60″), 1.0 oz. Argentine Cascade pellets (2″)
Yeast: White Labs WLP001 California Ale Yeast (1600 ml yeast starter, 1 c light DME)
Irish moss (15″), yeast nutrient (10″), 1 tsp. nutmeg and 1 tsp. cinnamon (2″)
Unlike last year, this year's CUJO SPICE recipe is a rye beer with a small addition of pumpkin spice rather than a straight up pumpkin ale. I thought about including actual pumpkin like last year, but worried that in conjunction with the rye would produce a beer so cloudy it would never achieve clarity. I don't think the actual pumpkin adds a lot of flavor to a pumpkin beer anyway. It's mostly the spices you end up tasting. I used a bit less spice this year to give the rye flavor the opportunity to mix and meld harmoniously with the pumpkin spices. We'll see how it turns out.  (more…)
---